Surrey Roof Care is a trusted roofing company providing top-quality roofing Surrey services to homeowners and businesses in Surrey and surrounding areas, ensuring your property remains safe, secure, and well-protected from the elements.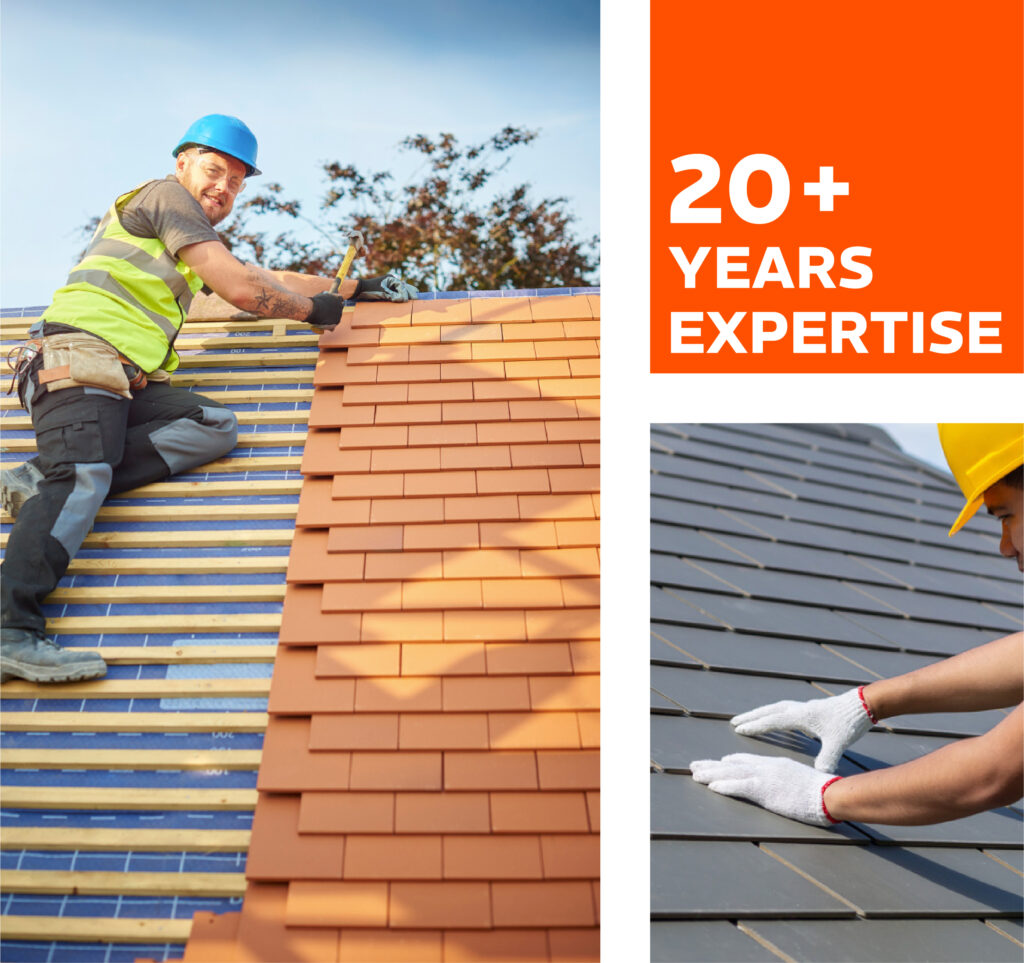 PROFESSIONAL AND RELIABLE ROOFING SERVICES IN SURREY
Are you looking for professional and reliable roofing services in Surrey? Look no further! Surrey Roof Care is your premier roofing company, dedicated to providing top-notch roofing solutions for residential and commercial properties across the region. With years of experience, a highly skilled team, and a commitment to excellence, we are your go-to experts for all your roofing needs.
keeping your home safe, dry, and structurally sound
safeguard your businesses for continued operation
keeping your home safe, dry, and structurally sound
safeguard your businesses for continued operation
WHY CHOOSE SURREY ROOF CARE?
Our team of roofing professionals boasts years of experience and in-depth knowledge of the roofing industry. We have successfully completed numerous roofing projects, earning a reputation for excellence and quality craftsmanship.
COMPREHENSIVE ROOFING SERVICES
Whether you need roof installations, repairs, or replacements, we offer a comprehensive range of roofing services to suit your specific requirements. From flat roofs to pitched roofs, asphalt shingles to metal roofing, we have got you covered.
LOCAL EXPERTS, LOCAL UNDERSTANDING
As a Surrey-based roofing company, we have a deep understanding of the unique challenges and weather conditions that properties in this region face. Our expertise enables us to tailor roofing solutions that are durable, weather-resistant, and built to last.
At Surrey Roofing Care, we believe that the foundation of a strong and reliable roof lies in the quality of materials used. That's why we source our roofing materials from trusted suppliers, ensuring that your roof stands the test of time.
CUSTOMER SATISFACTION GUARANTEED
Customer satisfaction is at the heart of our business. We take pride in providing exceptional service and going the extra mile to exceed your expectations. Our friendly and attentive team will guide you through every step of the process, ensuring a seamless and stress-free experience.
We understand that roofing projects can be a significant investment. That's why we offer competitive pricing without compromising on the quality of our work. Get a free, no-obligation quote today and see how our prices fit your budget.
Surrey Roofing Care is a fully licensed and insured roofing company. Rest assured, your property is in safe hands, and our work adheres to industry standards and safety guidelines.
As part of our commitment to sustainability, we embrace eco-friendly roofing practices whenever possible. From energy-efficient roofing materials to responsible waste disposal, we strive to minimise our environmental impact.