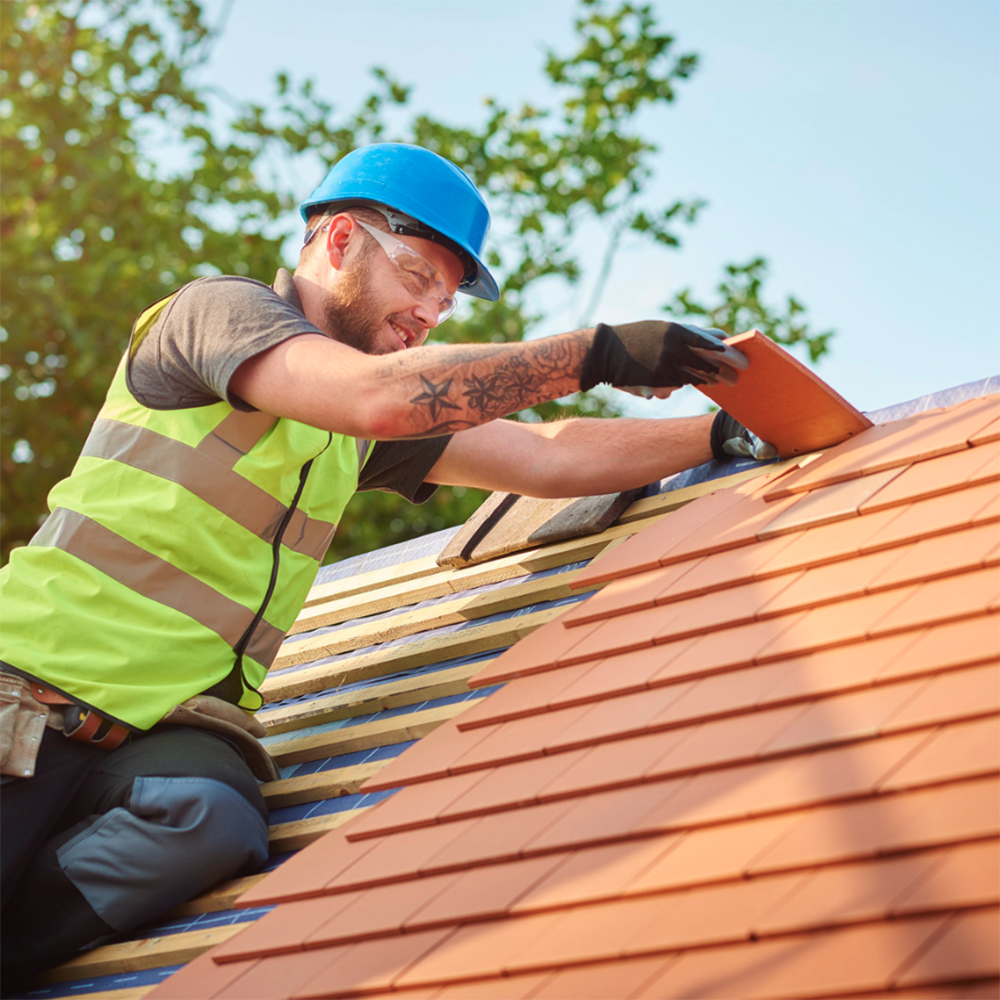 At Surrey Roof Care, we take immense pride in providing top-notch roofing solutions, and our new roof installation services are no exception. When it comes to safeguarding your home with a sturdy, durable, and aesthetically pleasing roof, you can rely on our unmatched expertise and professionalism.
When you choose Surrey Roof Care for your new roof installation, you can rest assured that you are partnering with a professional roofing company with unmatched expertise in the industry. Your satisfaction and the protection of your property are our top priorities.
Residential New Roof Installation
Are you building your dream home or in need of a roof replacement for your current residence? Our team of highly skilled roofing specialists is here to deliver exceptional residential new roof installations. We understand the significance of a secure and reliable roof over your family's heads, and we go the extra mile to ensure that your new roof is not only functional but also enhances the overall appeal of your home.
Commercial New Roof Installation
Protecting your business and assets is crucial, and a well-installed commercial roof plays a vital role in maintaining a safe and productive environment. At Surrey Roof Care, we have the experience and expertise to handle diverse commercial roofing projects, from office buildings to warehouses. Our team will work closely with you to identify the most suitable roofing solution tailored to your business's specific needs and budget.
Roof Material Selection Assistance
With a wide array of roofing materials available on the market, choosing the right one for your new roof can be overwhelming. Our roofing experts are here to guide you through the selection process, taking into account factors such as durability, weather resistance, energy efficiency, and aesthetics. Whether you prefer asphalt shingles, metal roofing, slate tiles, or any other material, we've got you covered.
Expert Roofing Inspections
Before embarking on any new roof installation, it is essential to assess the condition of your current roof and its supporting structure. Our thorough roofing inspections will identify any potential issues, ensuring that your new roof is installed on a solid foundation. We leave no stone unturned, and our meticulous approach guarantees the longevity and reliability of your new roof
Quality Workmanship and Materials
At Surrey Roof Care, we are committed to delivering excellence in every project we undertake. From using premium quality roofing materials to employing skilled craftsmen, we never compromise on the quality of our work. Your satisfaction and the safety of your property are of paramount importance to us.
Timely and Efficient Service
We understand that having a new roof installed can disrupt your daily routine. Our team is dedicated to completing the project in a timely and efficient manner, without compromising the quality of our work. We value your time, and our goal is to minimize any inconvenience caused during the installation process.
Warranty and Customer Support
As a testament to our confidence in our workmanship and materials, we offer warranties on our new roof installations. In the rare event of an issue, you can count on our reliable customer support to address your concerns promptly.