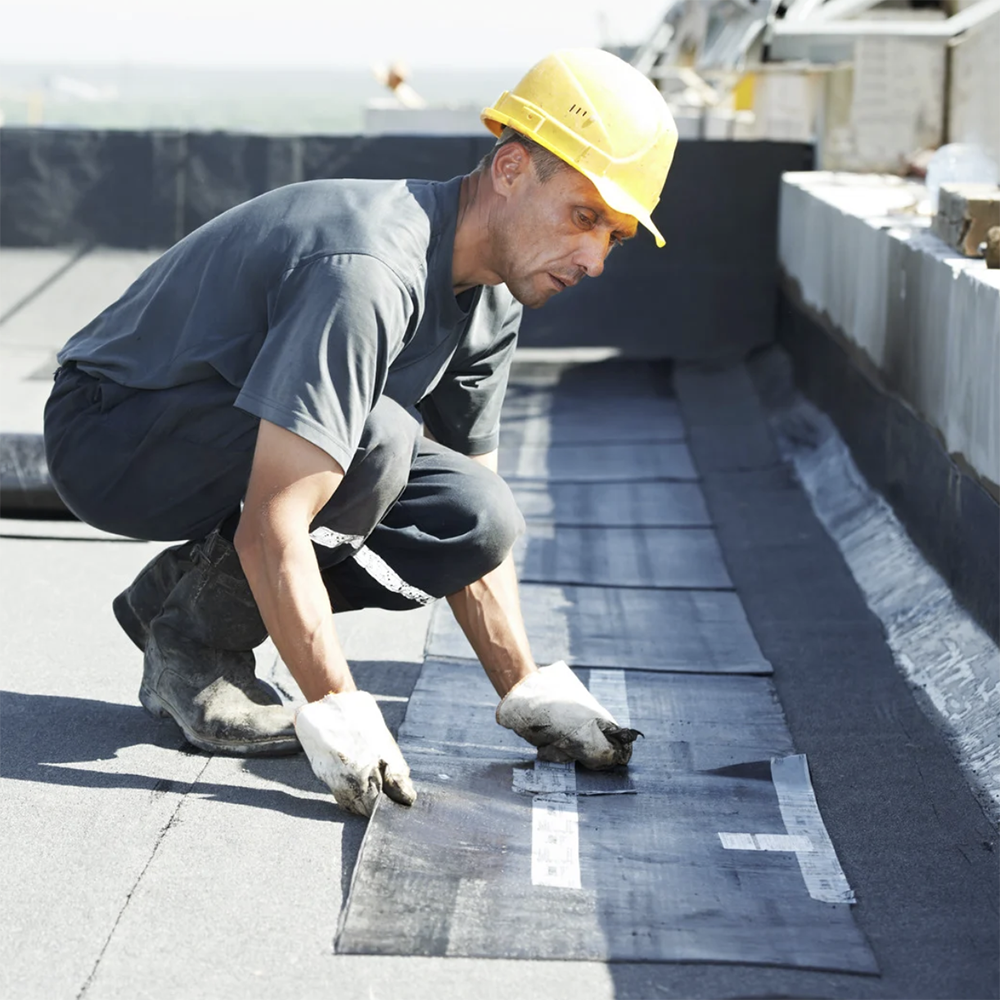 At Surrey Roof Care, we take immense pride in providing top-notch flat roofing services in the Surrey area. With years of experience and a team of highly skilled professionals, we have established ourselves as the go-to roofing company for all your flat roofing needs. Whether it's installations, repairs, or maintenance, we've got you covered!
Contact Surrey Roof Care today for all your flat roofing needs. Let us transform your roof into a durable, reliable, and aesthetically appealing asset that adds value to your property. Trust the experts and experience the difference of working with Surrey Roof Care – your go-to flat roofing specialists!
When it comes to flat roof installations, we are the experts you can rely on. Our team is well-versed in the latest roofing technologies and materials, ensuring a seamless and durable installation process. We work with precision and attention to detail, ensuring that your flat roof is not only aesthetically pleasing but also built to withstand the test of time.
Has your flat roof sprung a leak or encountered damage? Don't wait until the problem escalates further! Our dedicated team is equipped to handle all types of flat roof repairs promptly and efficiently. From small leaks to significant damages, we'll identify the root cause and implement the necessary repairs to restore the integrity of your flat roof.
If your existing flat roof has reached the end of its lifespan or suffered extensive damage beyond repair, our team can handle seamless roof replacements. We'll help you choose the best materials for your specific needs and ensure a hassle-free replacement process, minimising any disruptions to your daily routine.
Waterproofing is crucial for flat roofs to prevent water seepage and potential structural damage. Our expertise in waterproofing ensures that your flat roof remains leak-free and well-protected against the harshest weather conditions. With our professional approach, you can have complete peace of mind, knowing your property is shielded from water-related issues.
Flat Roof Inspections and Maintenance
Regular inspections and maintenance are vital to extending the life of your flat roof. Our team of roofing experts can conduct thorough inspections to identify any underlying issues and provide the necessary maintenance to keep your flat roof in pristine condition. Preventative care can save you time and money in the long run, and our professionals are well-equipped to handle it all.